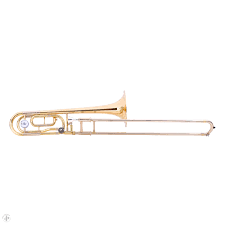 John Packer JPRath 332 Tenor Trombone
Regular price $1,813.00 Sale
For over twenty years, the name of Michael Rath has been synonymous with craftsmanship of the highest possible standards. With instruments currently being exported across the world, from Alaska to Australia, and played in a vast diversity of ensembles, trombones carrying the distinctive "R" symbol have proven themselves to be without equal.
The new JP332/Rath tenor trombone is not only intended to be the best possible Bb/F trombone for students, but have also been designed with a great deal of care and attention to the instruments' ergonomics.
The JP332/Rath is a large bore (.547) trombone with a rotary-valve and an 8.5" bell flare.