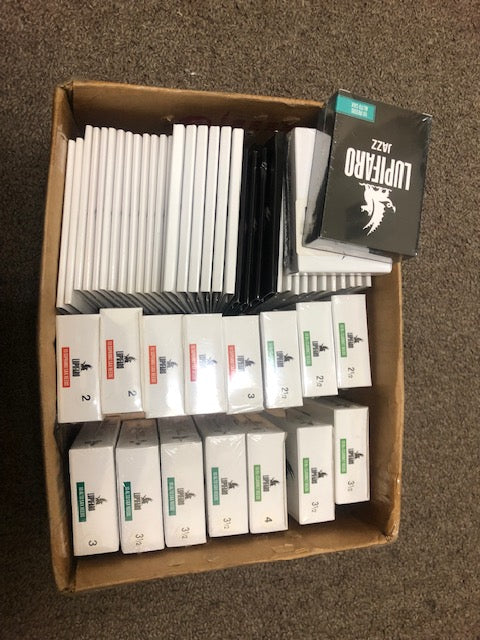 Lupifaro Reed Assortment CHEAP!!
Regular price $150.00 Sale
This is a lot of assorted Lupifaro reeds. Mostly Classic reeds but there are some Jazz ones as well.

All brand new in the box. Here are the quantities and sizes.

Classic 3 Pack

Soprano 2.5x2,3.0x2

Alto Sax 3.5x1,4.0x2

Baritone 2.0x1

Eb Clarinet 2.5x3,3.0x3

Bass Clarinet 2.5x2, 3.5x3

Bb Clarinet 2.0x3, 2.5x6, 4.0x2

Jazz Soprano 3.0x1, 2.5x1 3.5x1

Jazz Baritone 2.0x1

10 Packs

Soprano Sax 2.0x3, 3.0x2

Alto Sax 3.0x1, 3.5x3

Bb Clarinet 2.5x3, 3.0x1, 3.5x1, 4.0x1

Jazz Alto 3.5x1

$200.00 shipped to your house or business.

Please let me know if you have any questions.