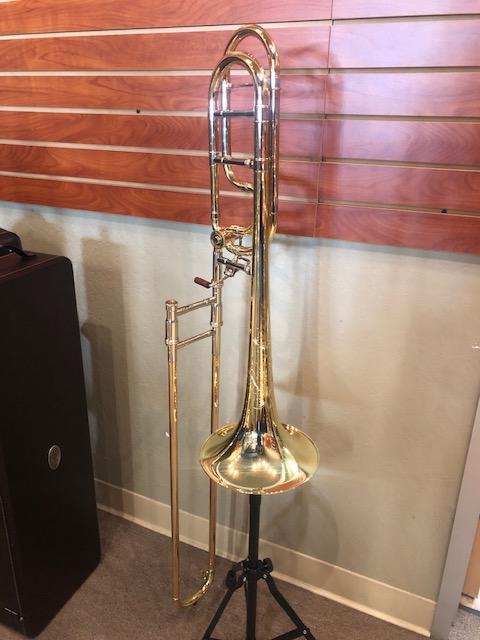 Used Alessi Q Series Tenor Trombone
Regular price $3,625.00 $2,675.00 Sale
This is a used Alessi Q Tenor Trombone. It was sold a few months ago and traded in. It is flawless. There is no damage.
 Alessi Q Series Tenor Trombone
QAlessi Bell: 8.5-inch, two-piece, lightweight yellow brass with unsoldered bead, and special annealing treatment
QAlessi rotary F valve with gold-brass F-attachment slide and engraved valve cap
QAlessi tuning slide: gold brass, drawn tubing
QAlessi Handslide: .547-inch, standard-weight gold brass; yellow wide crook
Three interchangeable yellow brass leadpipes
Bell Engraving: S.E. Shires Joseph Alessi Model custom engraving
Includes Q Series tenor trombone case, mouthpiece, and care kit
Will ship worldwide if needed!